Getty Multicultural Undergraduate Internship At the Weisman Museum of Art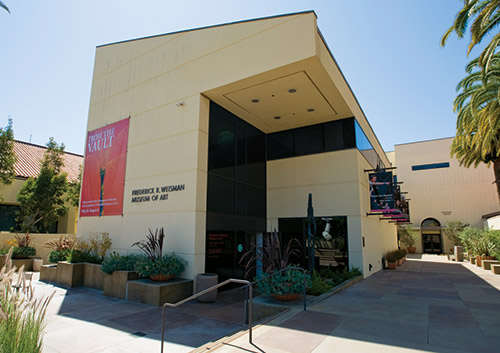 Paid ten-week internship for summer 2018 sponsored by the J. Paul Getty Foundation
Application Deadline: May 4, 2018
Internship Description
The intern works directly under the museum director/curator and is exposed to all aspects of the exhibition process and various museum activities. The intern will assist the curator on the Spring 2019 exhibition featuring the early work of Richard Diebenkorn. There will also be opportunities to lead public tours, implement social media campaigns, and engage in other administrative duties. The intern will participate in a Getty Arts Summit conference and various educational art events throughout Los Angeles during the internship period. The intern will receive $5,500 for the ten weeks, which will span the period between June 4 and August 24, 2018.
Eligibility
This internship is intended for outstanding students who are members of groups underrepresented in museums and visual arts organizations: individuals of African American, Asian, Latino/Hispanic, Native American, and Pacific Islander descent. Eligibility for the internships is limited to currently enrolled undergraduates who reside in or attend college in Los Angeles County. Students must have completed at least one semester of college by June 2017, and those who will complete their degree by September 1, 2017 are also eligible to apply. Preference will be given to undergraduates majoring in Art History or Studio Art. Strong research and writing skills are highly desired.
About the Museum
Since its founding in 1992, the Frederick R. Weisman Museum of Art at Pepperdine University has presented a series of changing exhibitions of modern and contemporary art, with a special emphasis on the art of California. Past exhibitions have focused on seminal artists such as Roy Lichtenstein, Dale Chihuly, Wayne Thiebaud, and Andy Warhol. Programming follows the founder's belief that art should be visually engaging as well as thought provoking.
Contact
Please send resume, cover letter, and a 1–3 page writing sample to Monica Chapon, Arts Education Coordinator, monica.chapon@pepperdine.edu; 310.506.4766 or Dr. Michael Zakian, Director at Frederick R. Weisman Museum of Art, michael.zakian@pepperdine.edu; 310.506.7257.