A Message from our Managing Director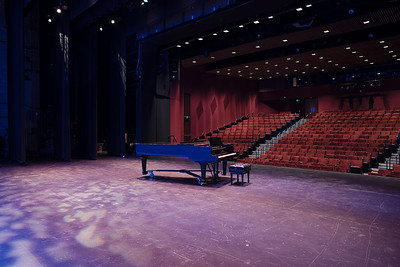 Dear friends,
We hope you are doing well and staying safe during this difficult period. I am in the process of finalizing our 2020–2021 season of performances and exhibitions. I can't wait to share these great artists with you! We will announce our on-sale dates for subscriptions and single tickets once a reopening date has been determined. Expect your season brochure to arrive in your mailbox later this summer.
The Frederick R. Weisman Museum of Art is closed to the public until further notice. Details about the next public exhibition will be announced when circumstances allow.
Like many of us in Los Angeles County, most of the staff at the Lisa Smith Wengler Center for the Arts are working from home in accordance with the Safer at Home Order for Control of COVID-19. Please reach out to any of us by phone or by email and we will respond as quickly as possible.
Our mission is to present an innovative, unique, entertaining, and diverse program of exceptional performances and museum exhibitions. While we are away from our beautiful Malibu campus, we will share resources for live performances, museum tours, and music events on social media so you can continue to engage with the arts. Follow Center for the Arts on Facebook, Instagram, and Twitter, and follow the Weisman Museum on Facebook and Instagram.
We believe in the power of the arts to inspire, to entertain, and to give us joy. We believe in the power of bringing people together in community to experience the arts. We believe better days are ahead. We can't wait to have you back with us at the Lisa Smith Wengler Center for the Arts.
Until then, please take good care of yourselves and your families.
Sincerely,
Rebecca Carson
Managing Director