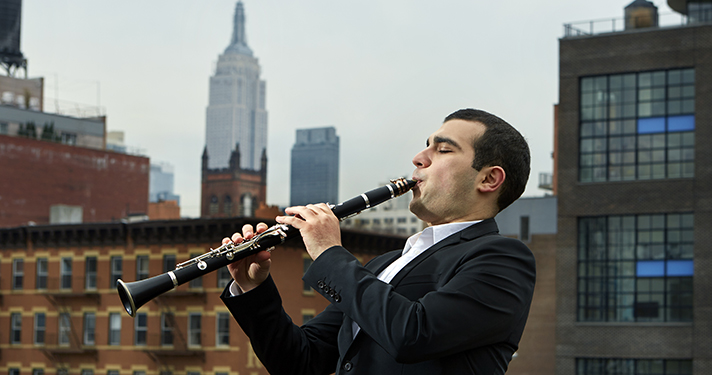 Narek Arutyunian, Clarinet
Sunday, February 12, 2017 • 2 PM
Part of The Recital Series
Winner of the 2010 Young Concert Artists International Auditions, clarinetist Narek Arutyunian is an artist who "reaches passionate depths with seemingly effortless
technical prowess and beguiling sensitivity" (The Washington Post). By the age of 16, he had already won First Prizes in the International Young Musicians Competition in Prague and the Musical Youth of the Planet Competition in Moscow.
Narek Arutyunian's Program Features:
Francis Poulenc's Sonata for clarinet and piano
Steve Reich's New York Counterpoint for Clarinet and Tape
Ivan Olenchik's Spanish Caprice for Clarinet Solo
Franz Lizst's Reminiscences de Norma
Carl Maria Von Weber's Grand Duo Concertante for Clarinet and Piano
Date
Sunday, February 12, 2017 • 2 PM
Contact Us
Box Office
Lisa Smith Wengler Center for the Arts
24255 Pacific Coast Highway
Malibu, CA 90263
Open Tuesday through Friday, noon to 5 PM,
and two hours prior to most performances.