Frederick R. Weisman Museum of Art
Open Tuesday–Sunday • 11 AM–5 PM
Free Admission • Follow Us

Celebrating 25 Years of Acquisitions
May 13 – August 6, 2017
Opening Reception: Sunday, May 14, 2-4 p.m.
Over the past decades contemporary artists have explored these two key themes. Process reflects artists' interest in their own practice and methods. Reality remains a touchstone, a way of retaining contact with and commenting upon our everyday world. Including work by seminal artists such as Jean-Michel Basquiat, Jonathan Borofsky, Tim Hawkinson, Ed Keinholz, Mike Kelley, and Ed Moses, this exhibition offers a fascinating overview of vital trends in the art of our time.
2016-2017 Season Exhibitions
The Frederick R. Weisman Museum of Art at Pepperdine University showcases historical and contemporary art by nationally recognized artists. Read more
Open Tuesday–Sunday, 11 AM–5 PM
and one hour prior to most shows through intermission
CLOSED MARCH 25
Free Admission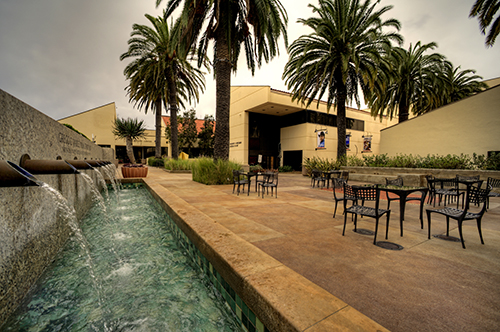 Visit Us