Family Performances & Art Days
The Lisa Smith Wengler Center for the Arts brings some of the most exciting performances from around the world to children and families in Los Angeles.
From rollicking musicals to circus acts and dancers to favorite stories come to life, each year at the Center for the Arts offers something new and awe-inspiring—a great way to cultivate a love of the arts in young audiences.
Upcoming Family Performances & Art Days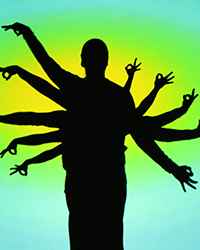 Catapult
An America's Got Talent finalist, Catapult features incredible dancers who work behind a screen to create shadow silhouettes of shapes from the world around us. Catapult's dancers stretch their bodies and audience's imaginations, telling stories with humor and pathos through their incredible artistry.
Saturday, October 16, 2021
Performance: 7:30 PM
---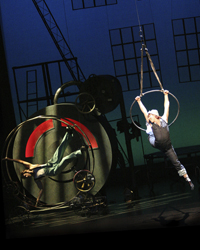 Cirque Mechanics: Birdhouse Factory
Cirque Mechanics' Birdhouse Factory is a place where acrobatics and 20th -century machines come together. Set in a 1930s Depression-era widget factory transformed by the resourcefulness and creativity of the American worker, Birdhouse Factory is an artful story of laughter, love, and flight that's "exceptional, evocative . . . and engrossingly entertaining" (New York Times).
Wednesday, October 27, 2021
Performance: 7:30 PM


---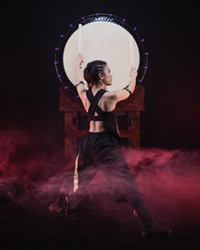 TAIKOPROJECT "Benzaiten"
A dynamic contemporary blend of taiko, music, storytelling, and choreography, TAIKOPROJECT unites ancient Japanese tradition with 21st-century American innovation in pure "drum nirvana" (Fresno Bee). Inspired by Benzaiten, the Japanese goddess of everything that flows, their new concert combines percussive power and strength with consummate grace and movement.
Friday, January 14, 2022
Performance: 7:30 PM
---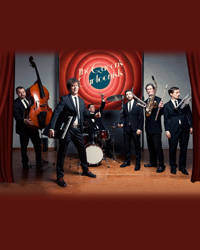 The Queen's Cartoonists
The Queen's Cartoonists play live music from various cartoons, which are synchronized to video projections of the original films, as the band leads the audience through a world of virtuosic musicianship, multi-instrumental mayhem, and comedy. Expect the unexpected from repertoire that includes the golden age of animation, cult cartoon classics, modern animation, and elements of a musical circus!
Friday, January 28, 2022
Performances: 7:30 PM
---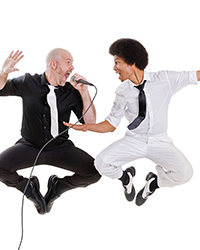 Collision of Rhythm
Collision of Rhythm is a duo composed of tap-dancing classical virtuoso Aaron Williams and beatbox-juggling keynote speaker Bronkar Lee. With drumming, rhythmic juggling, marimba, and so much more, Collision of Rhythm has been described as Stomp meets Blue Man Group meets Cirque du Soleil in a show that's captivating, inspiring, and flat-out extraordinary.
Sunday, January 30, 2022
Performance: 3 PM
---
---
What You Get When You visit
In addition to the high-quality, professional performances, a visit to the Center for the Arts offers many ways for children to engage in the arts:
Family Art Days
Enjoy hands-on art activities with multiple projects designed for children of all ages before and after the show.
Meet and Greet
Meet with the performers in the lobby after most shows.
Free Museum Tours
Experience personal tours of the Frederick R. Weisman Museum of Art (free admission).
Free Backstage Tours
Explore behind-the-scenes with backstage tours by Center for the Arts staff.
Explore Pepperdine
Enjoy beautiful courtyards, amazing views, and rolling lawns while discovering our incredible compus community.
Explore Malibu
After your visit, spend a day in Malibu by visiting the beach, Malibu Pier, and the Getty Villa.
Not all of these activities will be available at every performance. Some activities will have limited availability, and programming is subject to change at any time. Call the box office at 310.506.4522 for more information.