ARTSReach Performances 2021–22
Apply for tickets to an ARTSReach Performance!
To apply for an ARTReach performance, please submit your request via the online request form.
Seating is limited. Applications are filled on an as-is-available basis and allocated to maintain a balance of local and out-of-area schools, as well as those new to the program. Prior attendance records are also considered. A limited number of bus grants are available to schools showing financial need.
Please sign up for our email list for the latest updates. Prior to your visit, please view our current health and safety and admission policies.
Questions? Contact Monica Chapon at 310.506.4766 or monica.chapon@pepperdine.edu.
---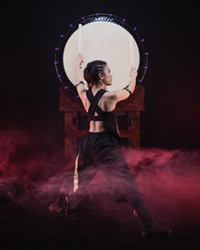 TAIKOPROJECT – "Benzaiten"
A dynamic contemporary blend of taiko, music, storytelling, and choreography, TAIKOPROJECT unites ancient Japanese tradition with 21st-century American innovation in pure "drum nirvana" (Fresno Bee).
Thursday, January 13, 2022
10 a.m. & 11:45 a.m.
Grades: 3–6
---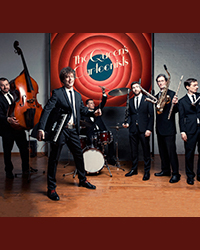 The Queen's Cartoonists
The Queen's Cartoonists play live music from various cartoons, which are synchronized to video projections of the original films, as the band leads the audience through a world of virtuosic musicianship, multi-instrumental mayhem, and comedy.
Friday, January 28, 2022
11:45 a.m.
Grades 1–5
---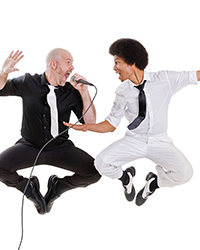 Collision of Rhythm
With drumming, rhythmic juggling, marimba, and so much more, Collision of Rhythm has been described as Stomp meets Blue Man Group meets Cirque du Soleil in a show that's captivating, inspiring, and flat-out extraordinary.
Monday, January 31, 2022
10 a.m. & 11:45 a.m.
Grades: 2–6
---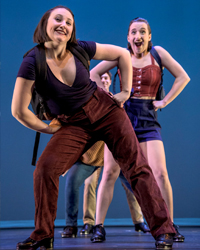 Dance in Flight
United by their passion for the art of movement, the members of Dance in Flight are dedicated to presenting an impressive showcase of student artistry.
Wednesday, February 9, 2022
10 a.m.
Grades: 2–5
---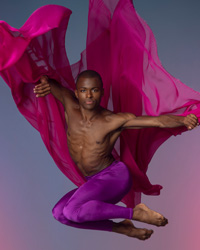 Ailey II
Universally renowned for their "dynamic movement and dazzling technique" (Broadway Dance World), Ailey II celebrates the American modern dance heritage and preserves the uniqueness of the African American cultural experience.
Friday, March 4, 2022
11:45 a.m.
Grades 3–8
---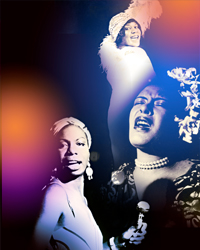 Bessie, Billie, & Nina—Pioneering Women in Jazz
Featuring three dynamic vocalists backed by an all-female band, Bessie, Billie & Nina celebrates the enduring legacy of these three iconic artists with performances of their classic songs, including Bessie Smith's "Downhearted Blues," Billie Holiday's "Strange Fruit," and more.
Thursday, March 24, 2022
11:45 a.m.
Grades 5–8
---
Additional Resources
Listed below are digital resources particularly appropriate for K–12 students.
Art Video Projects
Weisman Museum
Weisman Museum of Art Digital Tours
Rodin and Women: Muses, Sirens, Lovers
Arts and Crafts Projects
---