ARTSReach Performances 2021–22
Apply for tickets to an ARTSReach Performance!
To apply for an ARTReach performance, please submit your request via the online request form.
Seating is limited. Applications are filled on an as-is-available basis and allocated to maintain a balance of local and out-of-area schools, as well as those new to the program. Prior attendance records are also considered. A limited number of bus grants are available to schools showing financial need.
ARTSReach content for Spring 2022 will be announced at a later date. Please sign up for our email list for the latest updates. Prior to your visit, please view our current health and safety and admission policies.
Questions? Contact Monica Chapon at 310.506.4766 or monica.chapon@pepperdine.edu.
---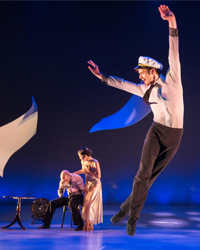 BalletX
Committed to producing works that cultivate audiences' collective appetite for bold, new dance, BalletX has been hailed as a "place of choreographic innovation" (The New Yorker).
Wednesday, October 13, 2021
10 a.m. (hybrid in-person and virtual performance)
Grades: 6–12
---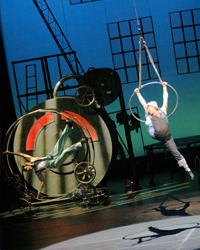 Cirque Mechanics: Birdhouse Factory
Set in a 1930s Depression-era widget factory transformed by the resourcefulness and creativity of the American worker, Birdhouse Factory is an artful story of laughter, love, and flight that's "exceptional, evocative . . . and engrossingly entertaining" (New York Times).
Thursday, October 28, 2021
10 a.m. (hybrid in-person and virtual performance)
Grades: 5–8
---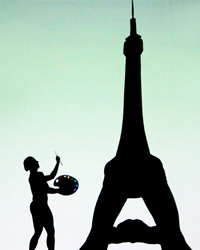 Catapult
An America's Got Talent finalist, Catapult features incredible dancers who work behind a screen to create shadow silhouettes of shapes from the world around us. Catapult's dancers stretch their bodies and audience's imaginations, telling stories with humor and pathos through their incredible artistry.
October 1–31, 2021
Virtual Performance (advance registration is required)
All ages
Additional Resources
Listed below are digital resources particularly appropriate for K–12 students.
Art Video Projects
Weisman Museum
Weisman Museum of Art Digital Tours
Rodin and Women: Muses, Sirens, Lovers
Arts and Crafts Projects
---