Don Giovanni
Presented by The Flora L. Thornton Opera Program
February 23 & February 25, 2017
By Wolfgang Amadeus Mozart
Henry Price, Director
With the Pepperdine University Orchestra

Seduction, murder, and retribution propel Don Giovanni. In this reimagined production, the events of the story begin as Grammy Award nominees are gathering at the Beverly Hilton hotel in Los Angeles, 1999. Don Giovanni, a young, arrogant, and promiscuous rock star, outrages the other musicians, their assistants, and hotel staff until he encounters something he cannot kill, beat up, dodge, or outwit: his own demons. Many call it "the greatest opera ever written." Don't miss the brilliant young artists of the Flora L. Thornton Opera Program as they bring the quintessential Mozart music drama to life! Sung in the original Italian, with English supertitles.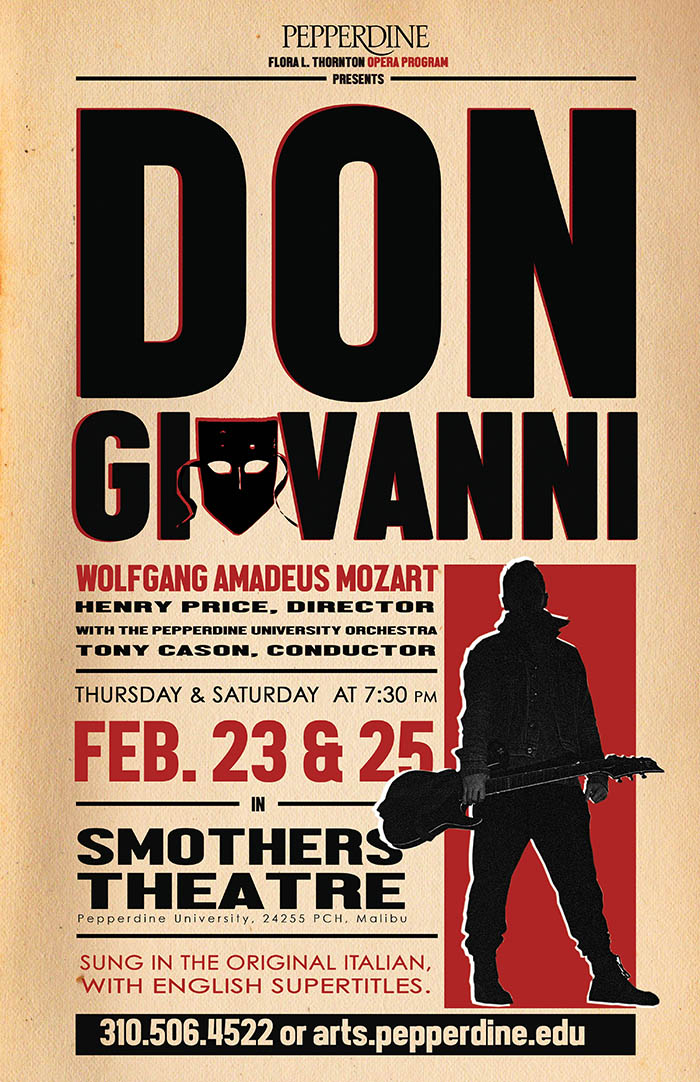 Date
February 23 & February 25, 2017
Contact Us
Box Office
Lisa Smith Wengler Center for the Arts
24255 Pacific Coast Highway
Malibu, CA 90263
Open Tuesday through Friday, noon to 5 PM,
and two hours prior to most performances.