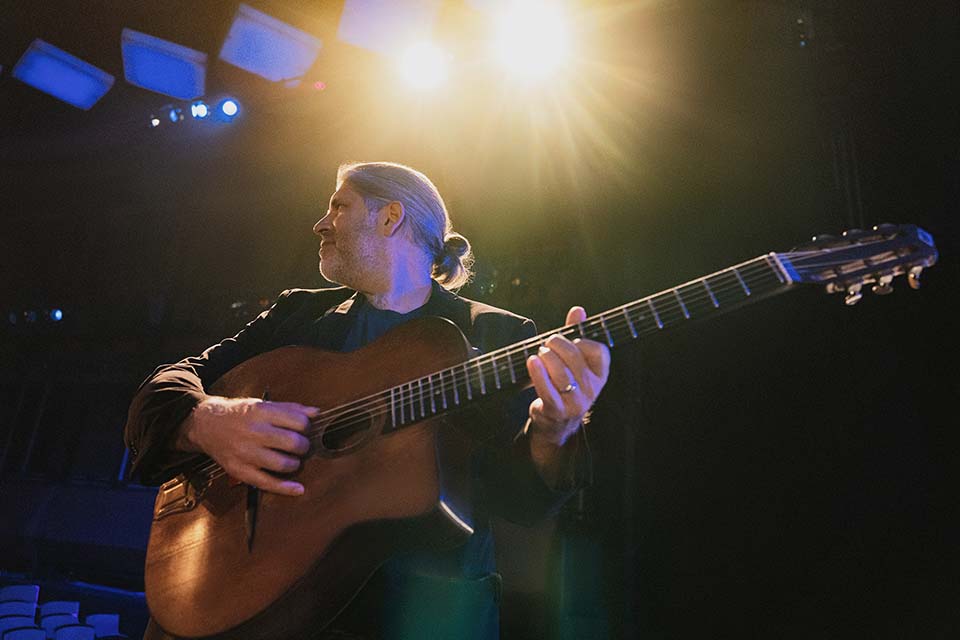 Shades of Django with the Stephane Wrembel Quartet
Sunday, October 23, 2022 • 7PM
Guitarist Django Reinhardt (1910–1953), the creator of what is now known as "gypsy jazz," is regarded as one of the most influential musicians to emerge from Europe in the 20th century. Shades of Django, created by French-born guitarist and composer Stephane Wrembel and featuring a world-class band, pays tribute to the many elements of Reinhardt's legacy with a musical journey from swing to bebop, impressionism to New Orleans jazz.
Date
Sunday, October 23, 2022 • 7PM
Tickets
$30–$65
Buy tickets to four (4) or more shows to receive a 10 percent discount.
Contact Us
Box Office
Lisa Smith Wengler Center for the Arts
24255 Pacific Coast Highway
Malibu, CA 90263
Open Tuesday through Friday, noon to 5 PM,
and two hours prior to most performances.