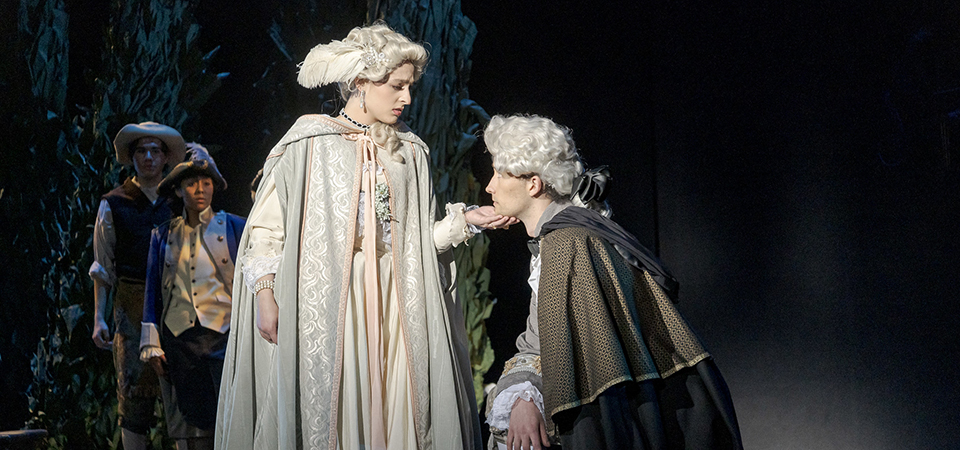 H.M.S. Pinafore
presented by The Flora L. Thornton Opera Program
Thursday, February 23, 2023 & Saturday, February 25, 2023 • 7:30PM
Music: Arthur Sullivan
Lyrics: William Schwenck Gilbert
Keith Colclough, Director
With the Pepperdine University Orchestra
Long-Tao Tang, Conductor
H.M.S. Pinafore was Gilbert and Sullivan's first major international success, and it continues to delight audiences today. The sharp wit of Gilbert's text and the charm of Sullivan's music are undeniable, even more than a century after the work's premiere in 1878. The action is set on the H.M.S. Pinafore, a British navy vessel manned by a hilariously polite crew. A lowly seaman and the Captain's daughter are in love. While "love levels all ranks . . . it does not level them as much as that."
In English.
Date
Thursday, February 23, 2023 & Saturday, February 25, 2023 • 7:30PM
Tickets
$20
Buy tickets to four (4) or more shows to receive a 10 percent discount.
Contact Us
Box Office
Lisa Smith Wengler Center for the Arts
24255 Pacific Coast Highway
Malibu, CA 90263
Open Tuesday through Friday, noon to 5 PM,
and two hours prior to most performances.