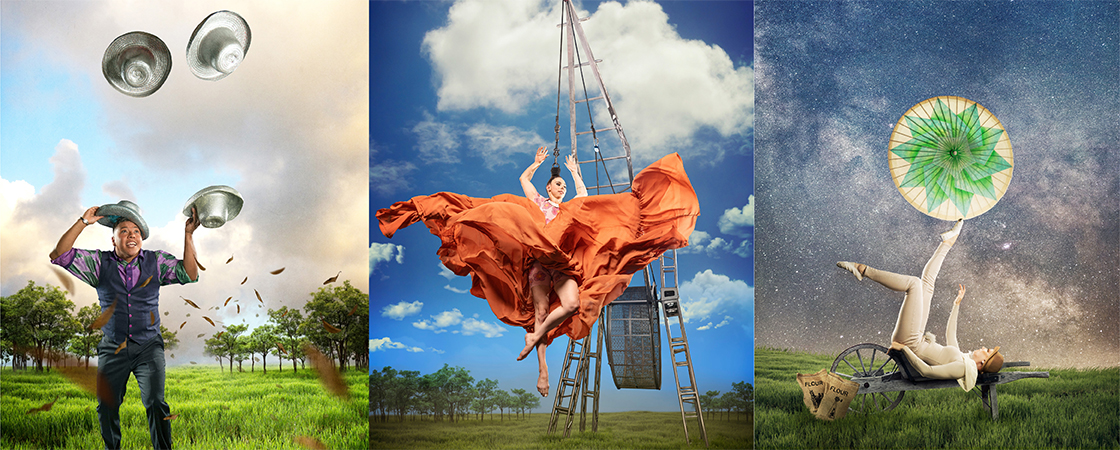 Zephyr: A Whirlwind of Circus
Cirque Mechanics
Tuesday, October 3, 2023 · 7:30 PM
Throwing all caution to the wind, the adrenaline-driven daredevils of Cirque Mechanics are back with an all-new mechanical masterpiece: a 20-foot-tall windmill powered by sheer strength! Set on a rotating turntable, there's practically nothing in Zephyr that won't spin— as acrobats brazenly balance atop the windmill's blades and fearlessly face the Wheel of Destiny. A turbine tug of war between man, nature and machine, Zephyr is a whirlwind of circus that'll blow you away.
About Cirque Mechanics
Cirque Mechanics is a contemporary theatrical circus, with no animals, where the acrobats interact with innovative mechanical devices to display thrilling acts and tell a compelling story. Cirque Mechanics builds innovative spectacles with an unmistakably Vegas sense of playfulness and grandeur. For every new show, founder, and Cirque du Soleil veteran Chris Lashua starts by sketching an elaborate machine—a boiler-trolley, a trampoline-cart, a pedal-driven gantry in Zephyr, a windmill —that serve as the onstage centerpiece. Around this mechanical marvel, the ensemble of aerialists, jugglers and gymnasts builds a theatrical circus experience that showcases the relationship between humankind and the machines we create.
Date
Tuesday, October 3, 2023 · 7:30 PM
Contact Us
Box Office
Lisa Smith Wengler Center for the Arts
24255 Pacific Coast Highway
Malibu, CA 90263
Open Tuesday through Friday, noon to 5 PM,
and two hours prior to most performances.