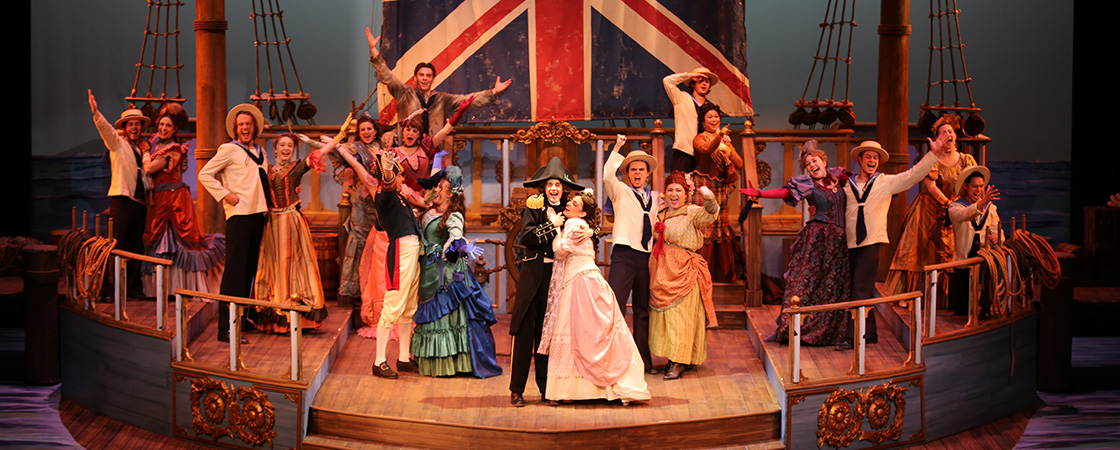 The Merry Widow
Presented by The Flora L. Thornton Opera Program
February 22 & 24, 2024 | 7:30 PM
This light-hearted romantic comedy promises a fun night for all. Lehár's charming melodies have kept this operetta in the repertoire since its premiere in 1905, and it continues to be presented in German and in French and English translations. As the wealthy young widow Hannah Glawari ends her mourning and begins to look for a new husband, she rekindles an old flame with the Count Danilo Danilovitsch. However, her childhood sweetheart swears he will never tell Hannah he loves her, because he fears it would appear he is only interested in her fortune. Will these two lovers overcome their pride and find happiness together? Come join us to find out.
In English
Header image features The Flora L. Thornton Opera Program's 2023 production of H.M.S. Pinafore.
Date
February 22 & 24, 2024 | 7:30 PM
Tickets
$20 General | $10 Student | $16 Faculty/Staff
Contact Us
Box Office
Lisa Smith Wengler Center for the Arts
24255 Pacific Coast Highway
Malibu, CA 90263
Open Tuesday through Friday, noon to 5 PM,
and two hours prior to most performances.