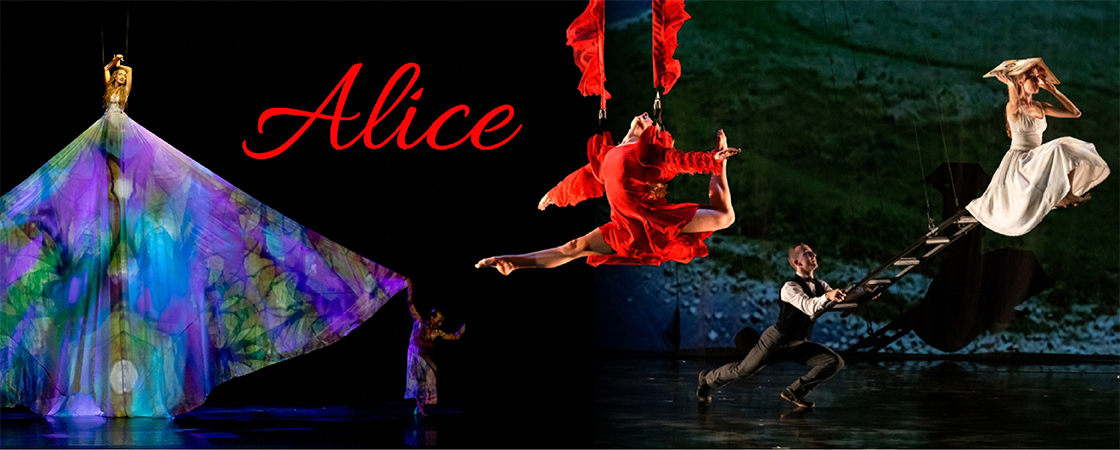 MOMIX
Alice
Wednesday, February 28, 2024 · 8:00 PM
Travel down the rabbit hole MOMIX-style with Moses Pendleton's newest creation, Alice, inspired by Alice in Wonderland. As Alice's body grows and shrinks and grows again, Pendleton's dancers extend themselves by means of props, ropes, and other dancers. In an endless search for another gravity, Pendleton combines athletic dance, riveting music, outrageous costumes, inventive props, and pure talent to create an entertaining multimedia experience that will surprise, enchant, and astonish. As Alice falls down the rabbit hole and experiences every kind of transformation, so will you.
Date
Wednesday, February 28, 2024 · 8:00 PM
Contact Us
Box Office
Lisa Smith Wengler Center for the Arts
24255 Pacific Coast Highway
Malibu, CA 90263
Open Tuesday through Friday, noon to 5 PM,
and two hours prior to most performances.