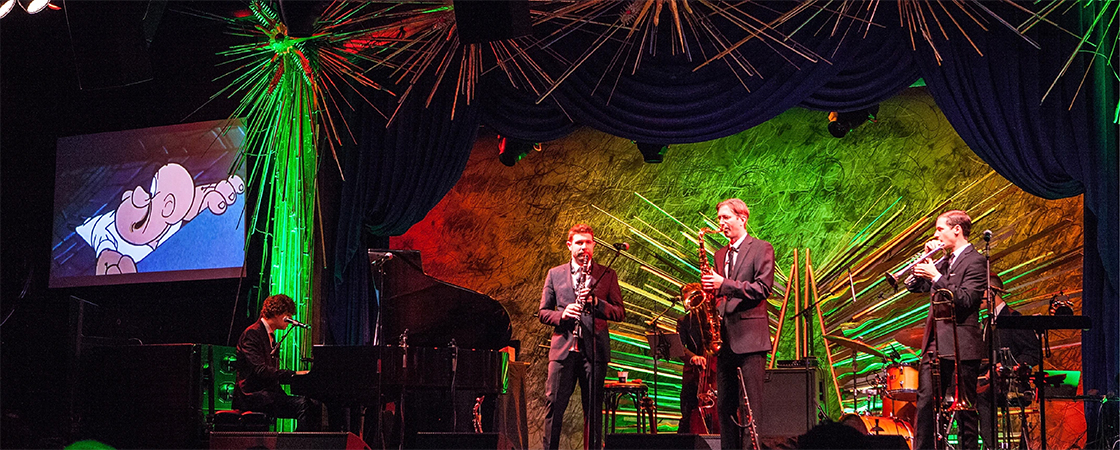 The Queen's Cartoonists
Holiday Hurrah
Sunday, December 3, 2023 · 5:00 PM
Keenly aware of all things holiday oriented and completely ridiculous, musical ensemble The Queen's Cartoonists have set out to find the best of the best (and best of the worse) holiday-related cartoons, films, and jazz. The show includes traditional holiday vocal numbers such as "White Christmas" and "Jingle Bells" paired with jazz arrangements and festive animated films. Wonder and laugh at the band's take on the bizarre "Santa Claus Conquers the Martians"! Yule love it!
Date
Sunday, December 3, 2023 · 5:00 PM
Contact Us
Box Office
Lisa Smith Wengler Center for the Arts
24255 Pacific Coast Highway
Malibu, CA 90263
Open Tuesday through Friday, noon to 5 PM,
and two hours prior to most performances.