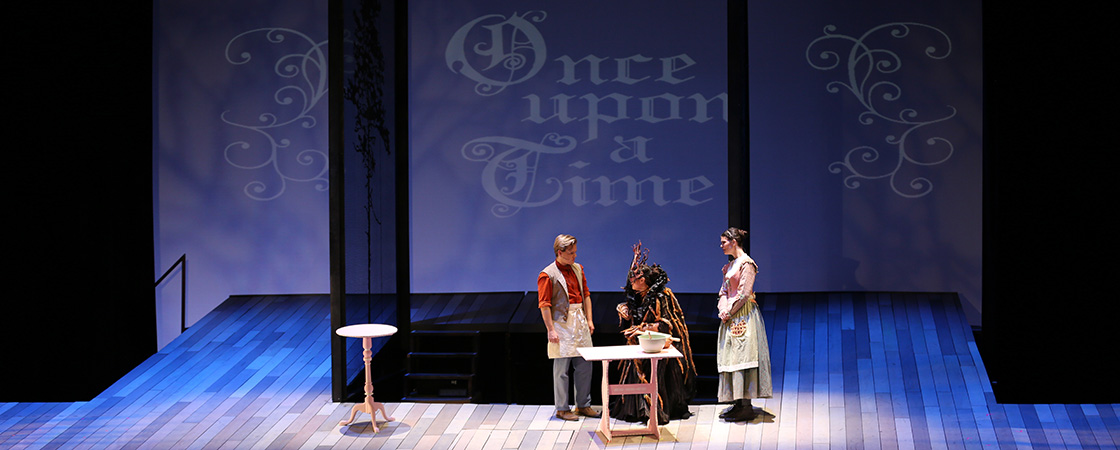 Villette
West Coast Premiere
Tuesday, January 23–Saturday, January 27, 2024
Presented by Pepperdine Theatre
By Sara Gmitter
Adapted from the novel by Charlotte Brontë
Nanci Carol Ruby, Director
A young Englishwoman, Lucy Snowe, is suddenly bereft of family, friends, and finances. She travels to Belgium for a fresh start with precious little money in her pocket. Lucy meets a variety of characters, and even a mysterious ghost, as she navigates life's storms. Can Lucy find meaningful purpose, financial independence, and human connection? What will it cost her? Charlotte Brontë's Villette, adapted by Sara Gmitter, takes us on one woman's journey for survival.
No late seating allowed. Join a talk back with the actors and director after the Wednesday, January 24 performance.
Header image features Pepperdine Theatre's 2022 production of Into the Woods.
Date
Tuesday, January 23–Saturday, January 27, 2024
Tickets
$15 General | $10 Student | $12 Faculty/Staff
$48 for all four Theatre Department Series performances. Call 310.506.4522.
Contact Us
Box Office
Lisa Smith Wengler Center for the Arts
24255 Pacific Coast Highway
Malibu, CA 90263
Open Tuesday through Friday, noon to 5 PM,
and two hours prior to most performances.