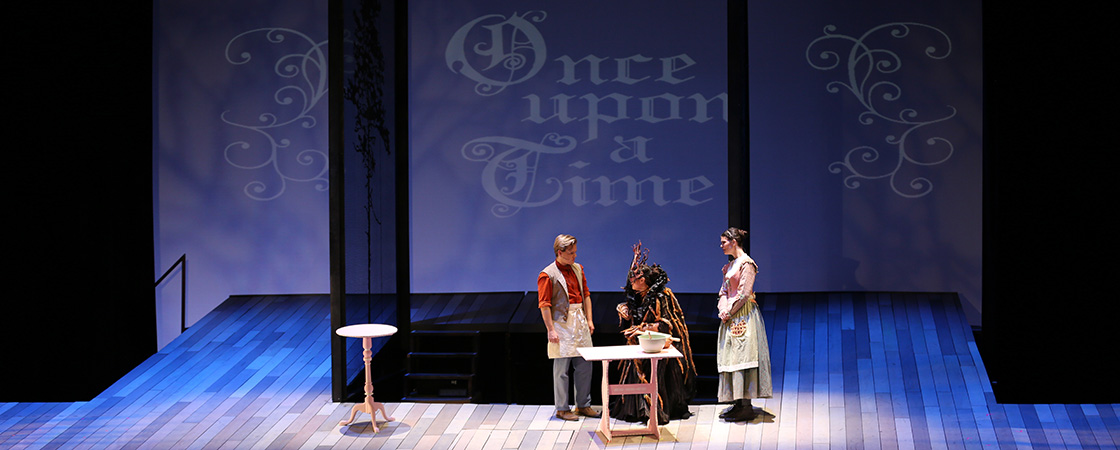 The Tempest
Wednesday, April 3–Saturday, April 6, 2024
By William Shakespeare
Cathy Thomas-Grant, Director
Known as Shakespeare's masterpiece and the last play that he ever wrote, The Tempest tells the story of loss, restoration, injury and healing, fault and forgiveness. Set on an enchanted island, a magician and his lovely daughter live with a motherless cub of a wicked witch along with spirits of the air, water, earth, and wind. A shipwreck and mighty winds carry a king, his son, a duke, and all of their entourage onto shore. Separated by the storm, these wandering souls bring laughter, love, and ultimately the reconciliation of a family torn apart by a political rebellion.
Header image features Pepperdine Theatre's 2022 production of Into the Woods.
Date
Wednesday, April 3–Saturday, April 6, 2024
Tickets
$15 General | $10 Student | $12 Faculty/Staff
$48 for all four Theatre Department Series performances. Call 310.506.4522.
Contact Us
Box Office
Lisa Smith Wengler Center for the Arts
24255 Pacific Coast Highway
Malibu, CA 90263
Open Tuesday through Friday, noon to 5 PM,
and two hours prior to most performances.