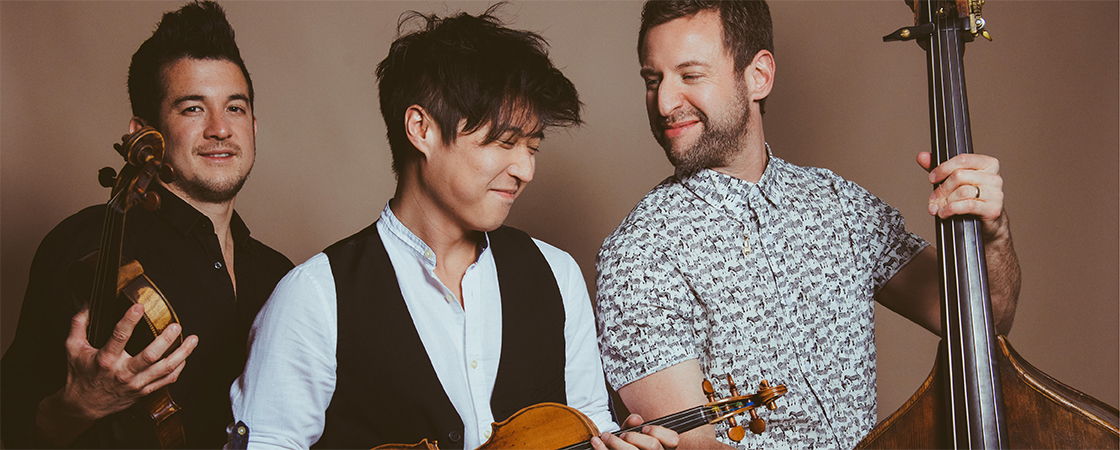 Time for Three
Tuesday, January 30, 2024 · 7:30 PM
Bonded by an uncommon blend of instruments and vocals, violinists Charles Yang and Nick Kendall and double bassist Ranaan Meyer have found a unique voice of expression. To experience Time For Three live is to hear the various eras, styles, and traditions of Western music fold in on themselves and emerge anew.
Date
Tuesday, January 30, 2024 · 7:30 PM
Contact Us
Box Office
Lisa Smith Wengler Center for the Arts
24255 Pacific Coast Highway
Malibu, CA 90263
Open Tuesday through Friday, noon to 5 PM,
and two hours prior to most performances.