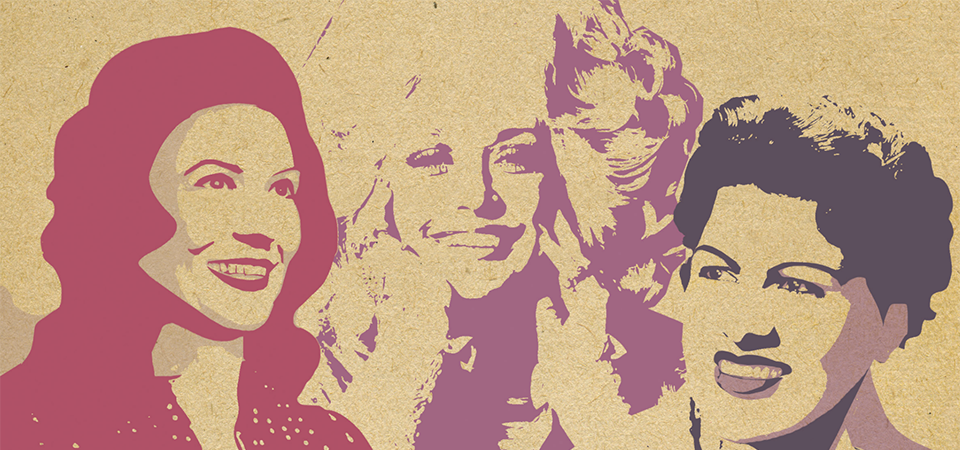 Trailblazing Women of Country
A Tribute to Patsy, Loretta, and Dolly
Tuesday, March 5, 2024 · 8:00 PM
Featuring Miko Marks and Kristina Train
Patsy Cline, Loretta Lynn, and Dolly Parton revolutionized country music's rich storytelling tradition to off er their uniquely empowered—and unmistakably female—perspective on issues faced by women of their day. Their chart-topping hits and record-breaking sales wove threads of contemporary womanhood throughout the tapestry of country music, resulting in unprecedented success and earning each a place in the Country Music Hall of Fame. Trailblazing Women of Country will entertain and inspire audiences during this pivotal moment in our nation's history, featuring soloists Miko Marks, Country Music Television's 2022 Next Woman of Country, and Nashville-based singer Kristina Train, supported by a five-member all-female band.
Date
Tuesday, March 5, 2024 · 8:00 PM
Contact Us
Box Office
Lisa Smith Wengler Center for the Arts
24255 Pacific Coast Highway
Malibu, CA 90263
Open Tuesday through Friday, noon to 5 PM,
and two hours prior to most performances.