Director Selects | Broadway Performers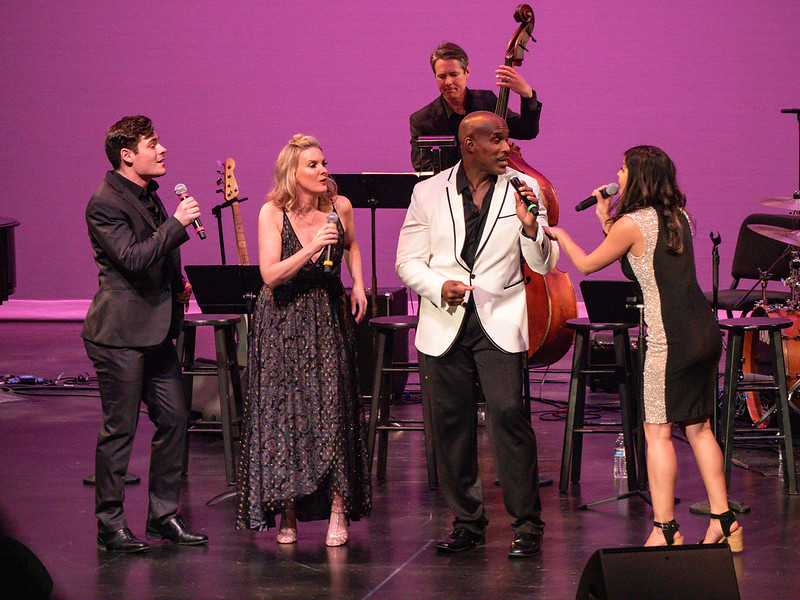 *For the next several weeks, we will provide curated lists from Rebecca Carson, our Managing Director, featuring a selection of our favorite Center for the Arts artists.*
We've been honored to host some truly exceptional Broadway stars over the years. Many of these performers also participated in meet and greets or master classes with our talented Pepperdine students—an unforgettable experience for all involved!
Tommy Tune
Tony Award-winning performer Tommy Tune is charming, engaging, and delightful.
Lea Salonga
Lea Salonga is world renowned for her perfect pitch. You think you know how beautiful her voice is going to be, but listening to her inflection in tone in our intimate Smothers Theatre really blew me away! She also gave a moving, captivating, and invigorating master class for our students.
On Broadway
We presented On Broadway in 2019 and look forward to presenting them again soon. The concept for this show is simple, but excellent—take the best songs that performers are signing on Broadway, then bring them to venues like ours. We all miss Broadway, and can't wait to have this show back!
Jarrod Spector
We were presenting Jarrod Spector when he got the word that he landed the role of Sonny on The Cher Show.
Ben Vereen
We presented Ben Vereen as part of Defying Gravity: The Music of Stephen Schwartz back in 2016. He is a legend in this world, with a larger than life personality. For a true flashback, check out Ben Vereen on The Muppet Show!