Director Selects | Dance Companies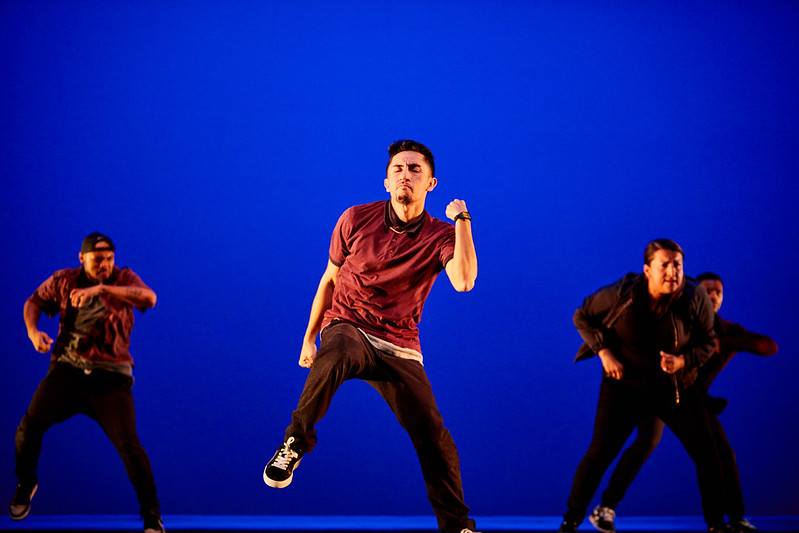 *For the next several weeks, we will provide curated lists from Rebecca Carson, our Managing Director, featuring a selection of our favorite Center for the Arts artists.*
Many of you know I have a soft spot in my heart for dance. Before coming to Pepperdine, I worked as the Director of Production for COCA, a multidisciplinary community arts center with five dance studios. Being surrounded by dance every day for eight years gave me a true appreciation for the sweat, hard work, and discipline that goes into this art form. There is nothing quite like the feeling of being in Smothers Theatre as the audience holds its breath watching a spectacular dance performance!
Pacifico Dance Company
We have presented Pacifico Dance Company several times throughout the years. The company fills our hall with community and joy as they perform traditional and contemporary works from Mexico. Pacifico Dance Company is based right here in Los Angeles, under the direction of Adriana Astorga-Gainey.
Jessica Lang Dance
We were honored to have presented Jessica Lang Dance in their last performance in Los Angeles County before disbanding. I can't wait to see what the brilliant choreographer Jessica Lang will be up to next.
Rhythmic Circus
Tap dancers, a live band, a beat boxer... this show is a dance performance meets a party! We loved how many Pepperdine students came to this show.
Pilobolus
I love dance, but I find dance that makes you laugh irresistible. We have presented Pilobolus dozens of times over the years. Their performances are beautiful, touching, engaging, and often make you laugh out loud. This company's performances for schools in our ARTSReach program is particularly strong. Before performing the piece "All is Not Lost," the stage manager came out with a giant stopwatch so the children in the audience could help count down the time needed for the set change. The room was gleeful when the stage was set with just two seconds to spare.
Versa-Style Dance Company
Versa-Style Dance Company is a hip hop dance company based in Los Angeles. Their joy, passion, and energy is infectious.