Director Selects | Recital Series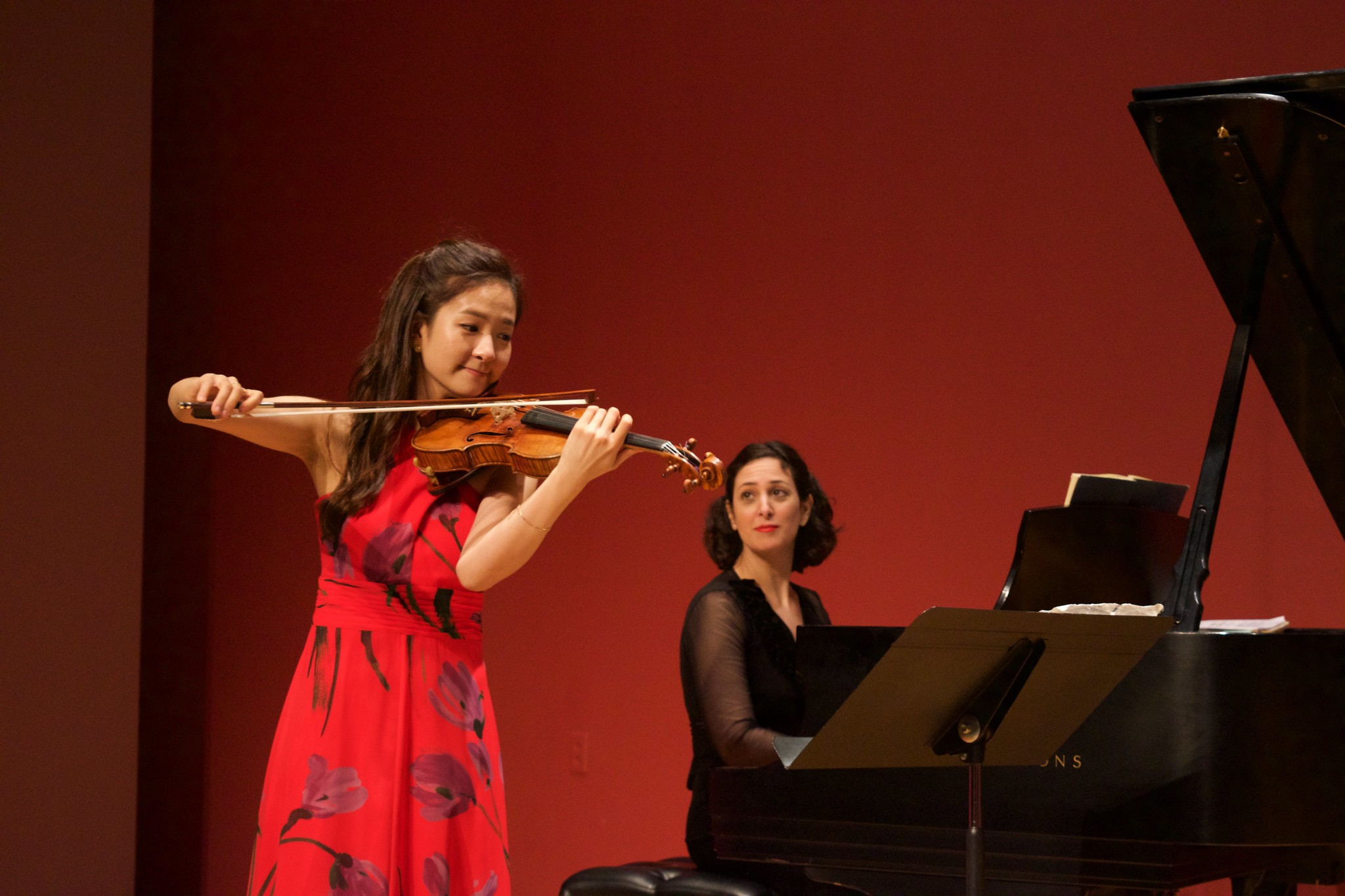 *For the next several weeks, we will provide curated lists from Rebecca Carson, our Managing Director, featuring a selection of our favorite Center for the Arts artists.*
I am incredibly proud of the artists we have presented in the Recital Series (formerly known as the Stotsenberg Recital Series). This series focuses on emerging classical musicians. The Center for the Arts is one of the few presenters on the West Coast with a series specifically geared towards supporting classical musicians. An agent once told me that if you want to launch a career as a classical musician, "you've got to play Pepperdine!" I joke that the typical profile for someone featured in our Recital Series is a 20-something who just graduated from conservatory school, speaks four languages, and is an incredible, talented musician with a bright future ahead. Our subscribers for this series are incredibly loyal. Their support throughout the years has launched the careers of many classical musicians.
These are just a few of my favorites from throughout the years. Who were your favorites?
Nicola Benedetti, Violin
This talented violinist performed a stunning recital with us back in 2008, and has gone on to play with some of the best orchestras and symphonies in the world. Here is a clip of her from the Grammys.
Di Wu, Piano
Classical music often feels a bit stodgy and serious. When Di Wu walked onto our stage in Raitt Recital Hall, you knew it was going to be a party! Her sense of humor and expressiveness shone that day in 2009, and still shines through in her performances.
Johannes Moser, Cello
When we presented cellist Johannes Moser back in 2010, it was right at the start of huge international acclaim and success. Johannes played a challenging program for our audiences, including a piece with a toy piano. Our audience loved it. Here is Johannes playing with the Orchestra RAI Torino.
Verona Quartet, String Quartet
This string quartet played with us in 2016. Like many of the artists in our Recital Series, I first learned about this group after they won the Concert Artists Guild competition. Their expressiveness, range, and musicianship is top notch. I can't wait to see what they'll do next!