Director Selects | Ukulele and Guitarists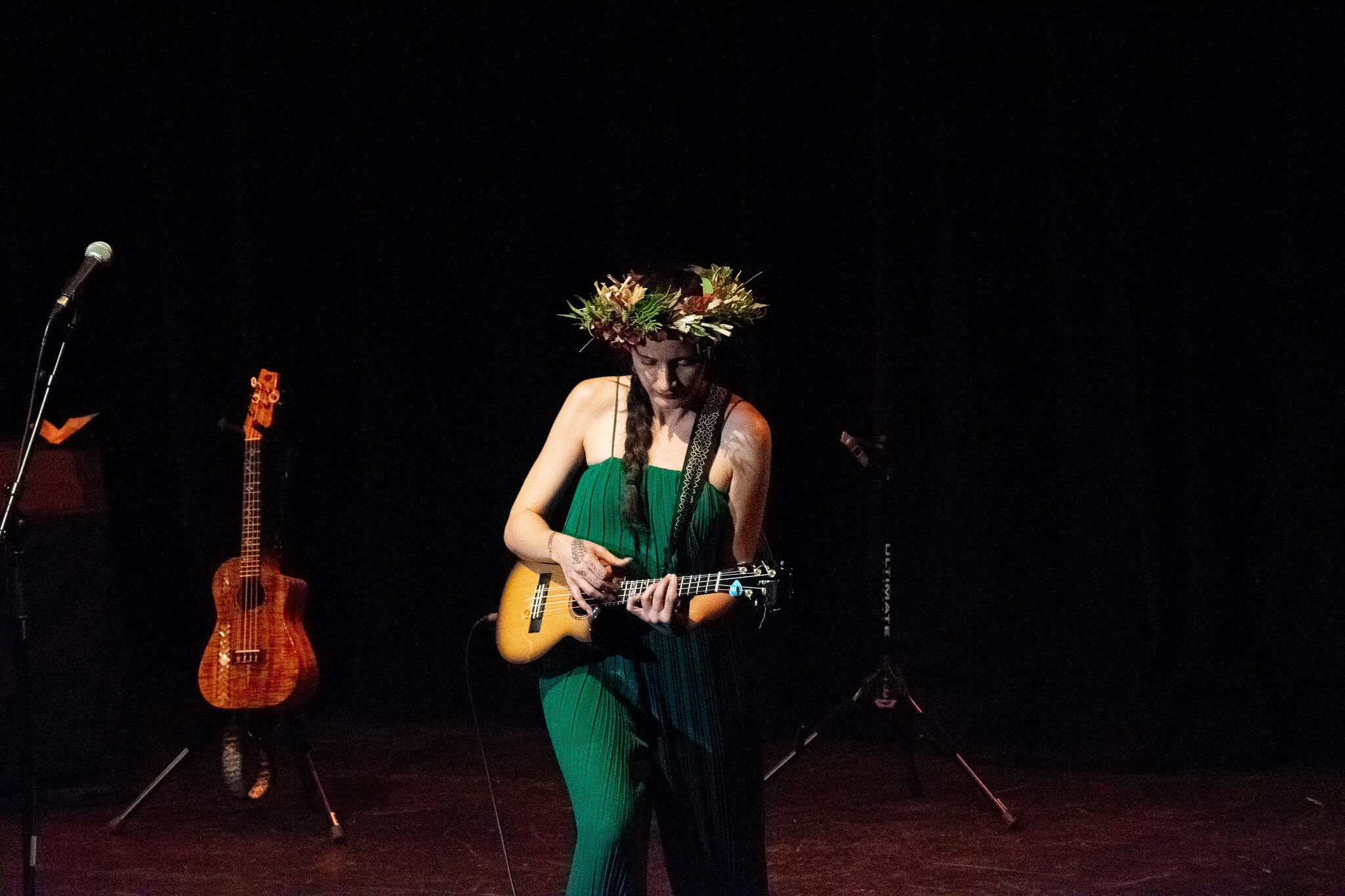 *For the next several weeks, we will provide curated lists from Rebecca Carson, our Managing Director, featuring a selection of our favorite Center for the Arts artists.*
I love the collective jaw drop that happens when some of these amazing artists start playing! Our audience knows how much time, talent, practice, and dedication it takes to perform with the ease and grace of these artists. Some of these folks have become such favorites of ours that we can identify them with only their first name: Tommy. Jake. Taimane. Pablo.
Tommy Emmanuel
Pepperdine has presented Tommy Emmanuel regularly since 2006. We have fans that drive to Malibu from throughout the West Coast to see him in our intimate venue. Tommy is always incredibly talented, passionate, enthusiastic, and just an all around great guy. My favorite recurring gag is when Tommy plays something incredibly challenging and difficult (are there more people on stage?) and he quips, "take it, boys." Tommy has many fantastic videos on social media, but my favorite today is "Song for a Rainy Morning."
Taimane
We presented Taimane in fall 2019, and adored her musicianship, expressiveness, and joy. I love that one of our audience members made a lei for Taimane, and that she wore it for the second half of the show! Check out her Tiny Desk Concert here.
Jake Shimabukuro
We first presented Jake in 2012 and have been privileged to present him several times over the years. I remember the skepticism some of our patrons had about him before seeing his live show ("really, Rebecca? Ukulele?"). No one is skeptical anymore! Jake is a tremendous musician, and also just an all-around great guy. I always appreciate artists who take time to thank our staff and student crew for what they do—Jake is always gracious and a joy to have with us. Jake has been playing regular live shows from his home in Hawaii. I encourage you to follow him on social media.
Pablo Sainz-Villegas
We first met Pablo in 2006 when he won the inaugural Parkening International Guitar Competition. Since then, Pablo has become one of the most in-demand classical guitarists in the world. He has returned to Pepperdine several times for solo performances, judging the Parkening International Guitar Conception, and with his Americano Trio earlier in 2020. Pablo is a charming, delightful person and an inspired musician. Check out this excerpt from a recent appearance with the Pacific Symphony.