Staff Profiles – RJ Morgan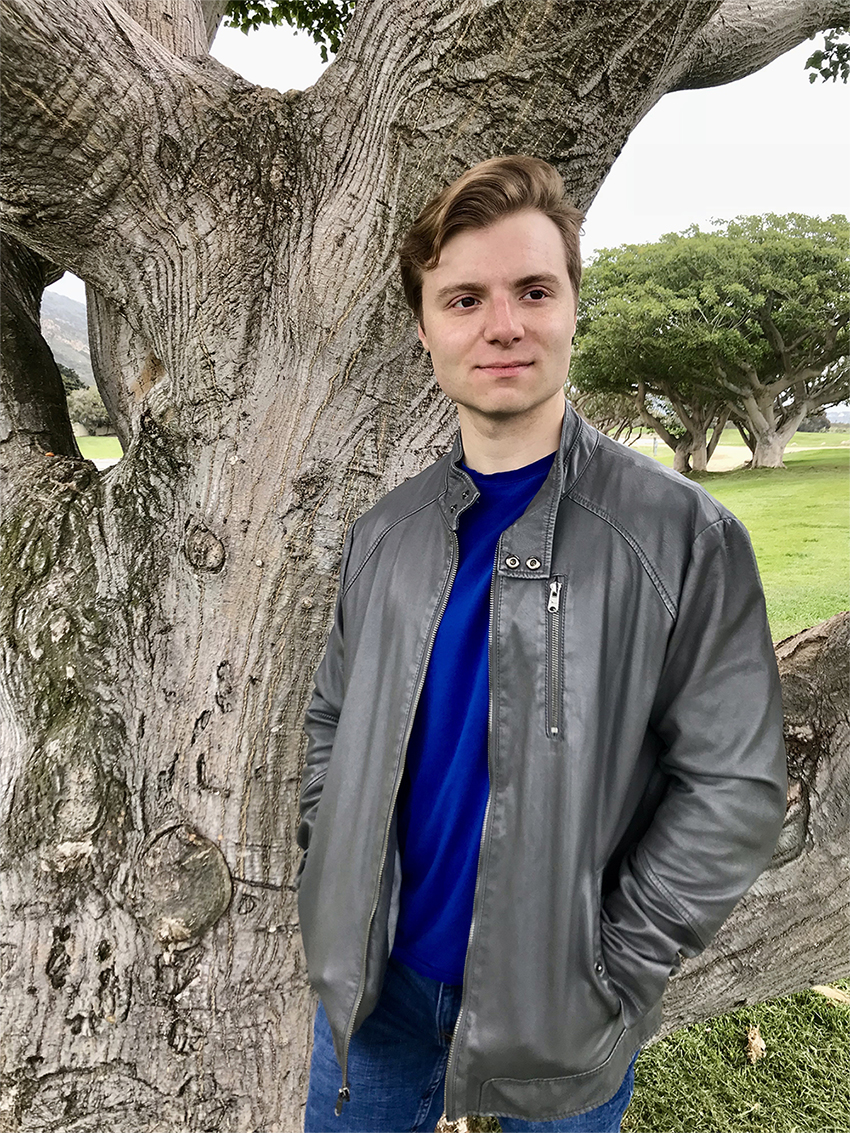 This week our staff spotlight is on the Events Coordinator/Administrative Assistant for the Center for the Arts, R.J. Morgan. Be sure to check out his customized playlist below his profile!
How long have you worked at Center for the Arts?
Nearly 4 years.
Please provide a short description of the responsibilities of your position.
As the Administrative Assistant/Events Coordinator, I like to describe my job as a Chameleon position. The nature of my position touches in multiple fields, ranging from paying professional artists on time to coordinate cultivation dinners and events. In addition, I facilitate day-to-day operations at the Center for the Arts by assisting the Managing Director, the entire Center for the Arts staff, and the donors to the Center for the Arts.
Please describe your arts background (education, prior arts-related jobs, etc.).
While living in Connecticut, I obtained a degree in business administration and theatre where I focused in Arts Management and Producing. During my final year, I participated as the Arts Management Intern at Eastern Connecticut State University, assisting in the production of four main stage performances, culminating as a Student Producer of the University's final mainstage performance of Spring 2014, The Laramie Project. Upon graduation, I accepted the position of Producing Intern at Tony Award winning playhouse, Goodspeed Musicals. Here, I dedicated my experience to learning the development side of original, never produced musicals and producing them into reality. With the combination of my undergraduate and internship experiences, I was accepted into the Master of Fine Arts in Cinematic Media Production program at Pepperdine University. Here, I committed myself to creating art within a new medium, on screen. I spent these 2.5 years writing short, feature, and tv pilot scripts and producing short films. While finishing my MFA, I obtained an internship at Captivate Entertainment as Universal Studios. With my educational and work experiences, I have been able to create award winning scripts and short films.
What is your favorite artist/production/exhibition you've seen at Pepperdine?
Cirque FLIP Fabric – 2/6/2020
What is your favorite aspect of your job?
Being a chameleon. I love how my job reaches into so many fields, thus allowing me to gain knowledge in a variety of disciplines. My job can be one thing today, but tomorrow a whole new project in a completely different domain may arrive.
Why do you think the arts are important? What value do they provide to the culture?
The arts allow us to internalize in ways we can't in our everyday lives. With the arts, we get to experience, enrich, and enhance our own lives; however, the arts, simultaneously, allows us to educate others by stepping into the world of someone new and opening our hearts to their experiences.
How have you been keeping yourself entertained during quarantine?
Along with being guilty of binge watching Netflix, I have used my free time to write more original scripts for television, short plays, as well as begin writing a novel.
Please share any interesting facts about yourself.
A different form of art that I thoroughly enjoy and have a passion in creating for both stage and screen is Stage Combat (aka Stunt Coordinating). With 20 years of martial arts experience, and achieving a 5th degree black belt, I have utilized that knowledge and experience in creating fight choreography for multiple stage and short film productions.
To learn more about the Center for the Arts staff members and for updates on our 2020–2021 season, please visit our website or follow us on Facebookand Instagram.