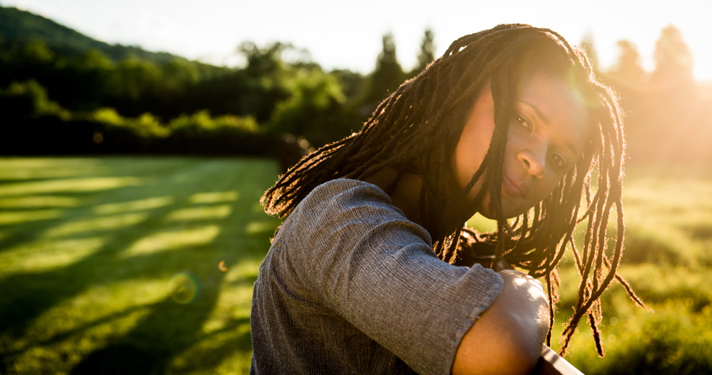 Lizz Wright
Thursday, October 12 • 8PM
Acclaimed vocalist and one of the most revered popular singers of her generation, Lizz Wright brings brilliant color and vibrancy to singular works by the greatest songwriters of American music. The New York Times touts Wright's voice as, "a smooth, dark alto possessed of qualities you might associate with barrel-aged bourbon or butter-soft leather" and she sings with a soaring reflection of the cultural fabric of America.
Her latest album GRACE is set for release from Concord Records on September 15, 2017 and the music will feature in her performance at the Center for the Arts. GRACE reveals the web of deep running roots of story and song that bind together the vastly diverse traditions that are the soul of the American South. Wright summons her Southern heritage to usher us into a nurturing space that pulses and hums with the unspoken suggestion that grace is a cornerstone of our original state of being.
"In this day it's nearly a revolutionary act to stand deep in unconditional love, to abide in fearless belonging and to embrace our inescapable tenderness," says Lizz Wright. GRACE is a proclamation to unearth our fundamental kindness and generosity.
Date
Thursday, October 12 • 8PM
Contact Us
Box Office
Lisa Smith Wengler Center for the Arts
24255 Pacific Coast Highway
Malibu, CA 90263
Open Tuesday through Friday, noon to 5 PM,
and two hours prior to most performances.