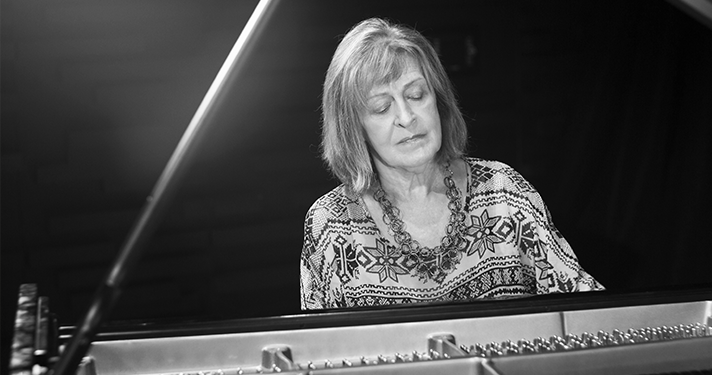 Zora Mihailovich, Piano
Free and Open to the Public
Sunday, November 19, 2017 • 2 PM
Featuring music by Chopin, Schumann, Rubinstein, and Rachmaninoff
ZORA MIHAILOVICH is internationally recognized as a recitalist, orchestral soloist, recording artist, and educator. Born in Belgrade, Mihailovich grew up in a home filled with music and developed a love for the piano by the age of five. Taught by her mother, Mihailovich learned her craft quickly. She made her debut with the Belgrade Philharmonic Orchestra at age 16, and by the time she was 17 completed her graduate and postgraduate studies in piano at Belgrade School of Music and Academia, becoming the youngest person to graduate from the institution. She also studied at the Accademia Nazionale di Santa Cecilia in Rome with Carlo Zecchi, the renowned Italian pianist and conductor, as well as with Arturo Benedetti Michelangelli and Daniel Pollack.
Mihailovich has performed in recital and as orchestral soloist with numerous orchestras in North American and European music centers including London's Wigmore Hall and Royal Festival Hall, New York's Carnegie Hall, Washington's DAR Constitution Hall, Brussels' Conservatoire Royal, Amsterdam's Concertgebouw and Warsaw's Philharmonic Hall, among others. Mihailovich was Artist-in-Residence and Professor of Piano at the University of Rochester New York (2001-2011) and a Visiting Adjunct Professor for Piano at the Eastman School of Music (2009-2011). She was also Professor for Piano at the Belgrade Academy of Music, and a Guest Artist at the California Institute of Arts, California Institute of Technology, University of Southern California, California State University Fullerton, New York University, University of Arizona School of Music Tucson and University of New Mexico School of Music.
As a Steinway artist, an honor reserved for an elite group of international pianists, Mihailovich performs 30 to 40 concerts a year and gives master classes in Europe and across the United States.
Program
Kinderszenen Op. 15, R. Schumann
Polonaise-Fantasie Op. 61, Chopin
Romance, Rubinstein
Sonata in B-flat minor Op. 36 No 2, Rachmaninoff
Date
Sunday, November 19, 2017 • 2 PM