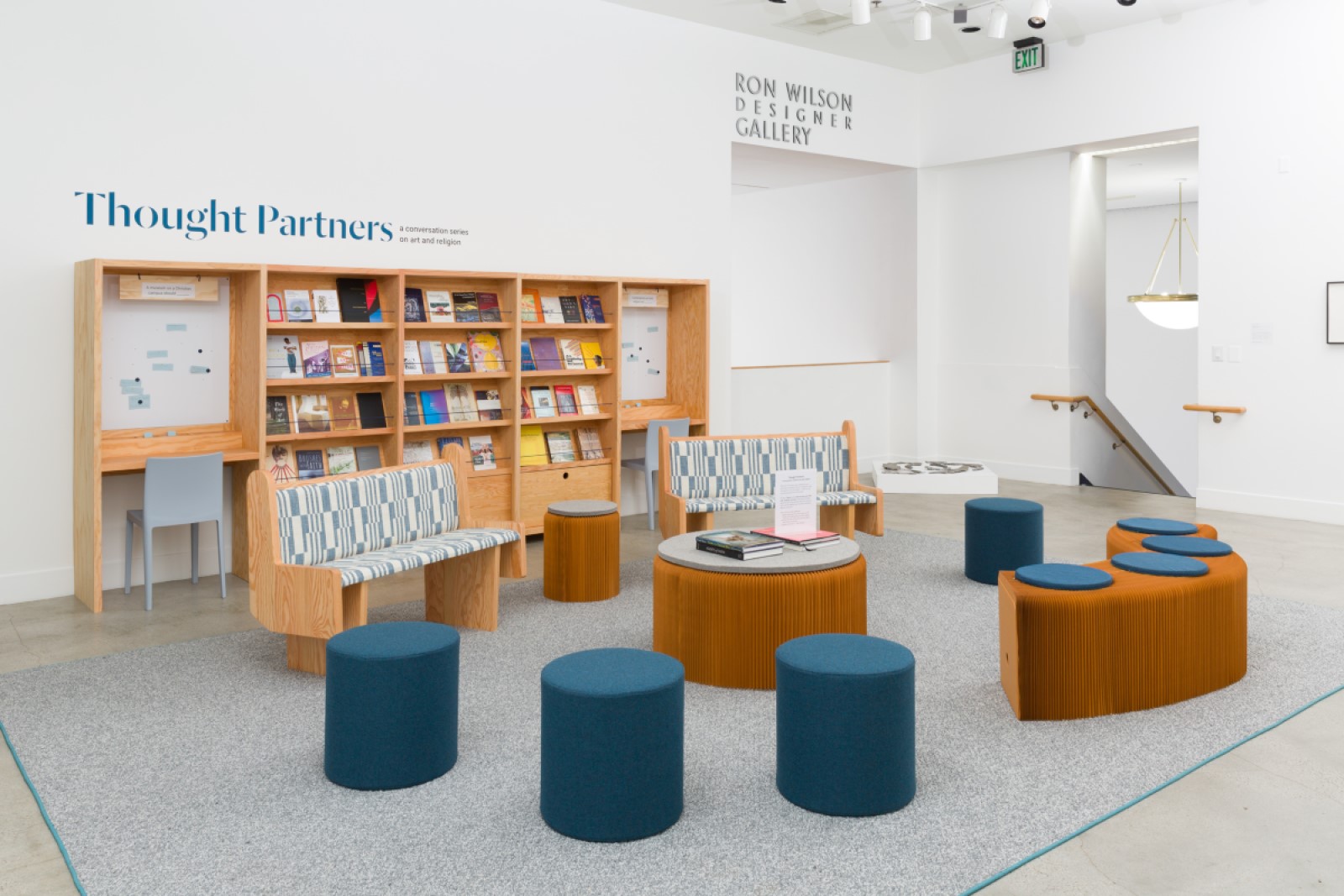 Thought Partners
Tuesday, August 30–Sunday, March 26, 2023
What role should the Weisman Museum of Art play on Pepperdine's Christian campus? As the Weisman turns 30, this conversation series seeks diverse answers to the question of how the museum can serve the University's mission, and how the mission can in turn be shaped by art and artists. Thought Partners will feature public discussions with scholars, artists, philanthropists, and curators who work at the intersection of art and religion, bridging these spheres of inquiry in novel ways that can inform the future of the Weisman and its place on Pepperdine's campus.
SCHEDULED PROGRAMS
Thursday, March 16, 2023 @ 4 PM
Curators Cara Megan Lewis and Jasmine McNeal on art and spirit

Wednesday, March 22, 2023 @ 4:15 PM
Artist and educator Shannon Sigler on Christianity in the studio
PAST EVENTS
Wednesday, September 21, 2022 @ Noon
Studio Art Faculty Roundtable, with Gretchen Batcheller, John Emison, and Kate Parsons, on art and faith at Pepperdine

Thursday, October 13, 2022 @ Noon
Curator Rotem Rozental on Judaism, creative identity, and contemporary art

Thursday, November 3, 2022 @ Noon
Curator Patrick A. Polk on lived religion, sacred space, and shrine-building in Los Angeles

Wednesday, November 30, 2022 @ Noon
Curator and educator Bryan C. Keene on race, sexuality, and religion in a global Middle Ages
All programs are free and open to the public; no advance reservations are required. Conversations will be held on the second floor of the Weisman Museum unless otherwise noted.
Check back here for more programs coming spring semester 2023!
Date
Tuesday, August 30–Sunday, March 26, 2023
Venue
Frederick R. Weisman Museum of Art
Frederick R. Weisman Museum of Art
Open Tuesday–Sunday, 11 AM–5 PM
and one hour prior to most shows through intermission
Free Admission