Blast from the Past – Tom Gabbard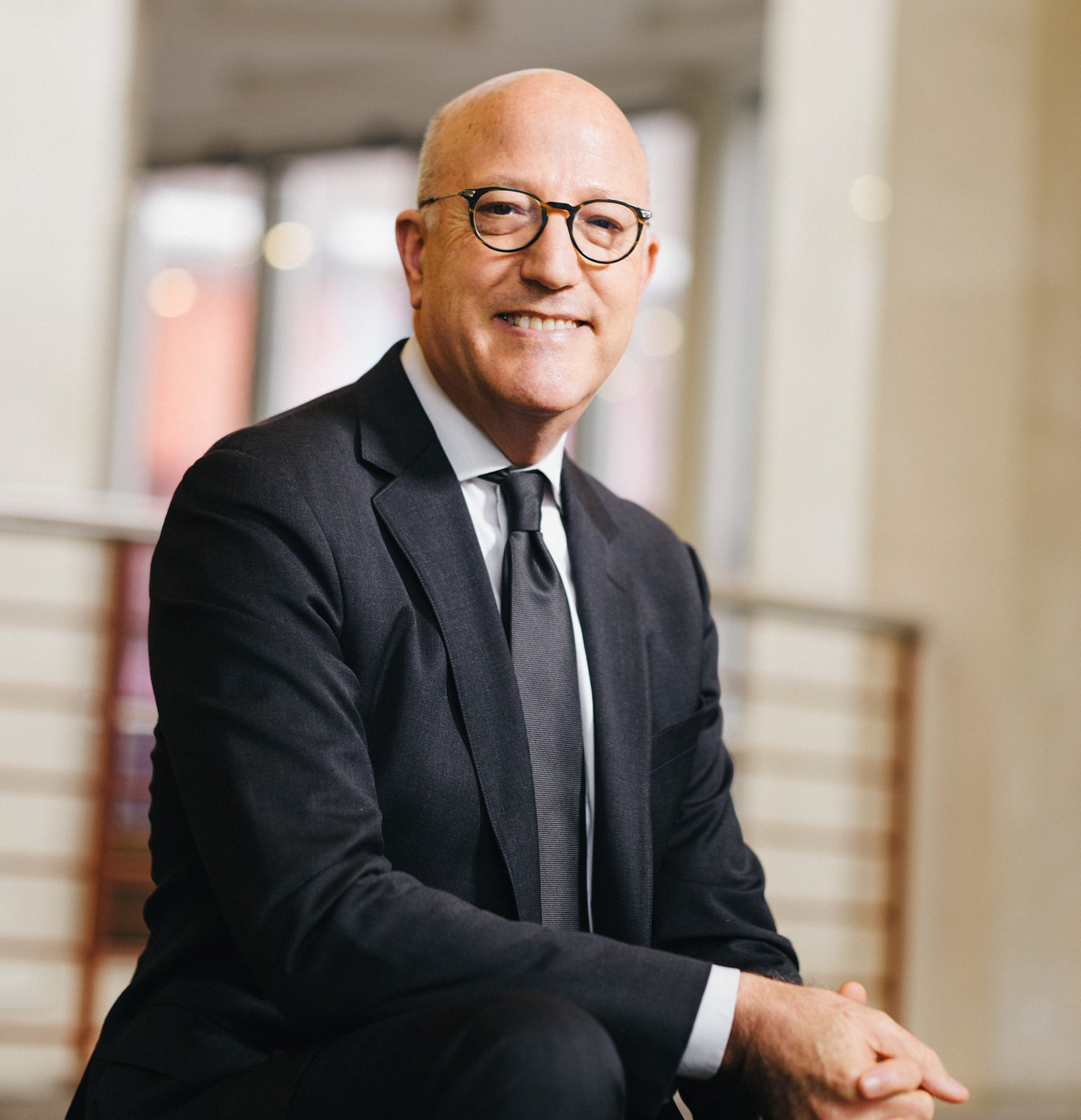 It's time for our new series, Blast from the Past! In this campaign, we'll be focusing on former CFA staff members who have had a profound impact on our department, and who have gone on to interesting and significant careers in the arts community.
Tom Gabbard, Founding Managing Director
When did you work for Center for the Arts? What was your role while you were there? Who were your co-workers at the time?
1978–1992. I was the Founding Managing Director. We started small before anything was built. I had a half-time Box Office staffer. Half of my position was in Campus Life producing Songfest and other events. I helped design, build, and open all the facilities. I started the performing arts series, and even helped curate the first museum exhibition because I hadn't hired the first museum director. Among some of my best hires were David Taylor, David Barber, Shawn Eisner and Stewart O'Rourke.
Please describe your arts background (education, prior arts-related jobs, etc.).
I was in the second year of Seaver College starting in 1973. I graduated in music performance in 1977. In that era, we had to improvise spaces performing in Elkins Auditorium, the cafeteria and the fieldhouse. As a student I led a campus protest to build arts facilities. Ultimately a few years later I was given the task of doing that. I also attended a year of Law School there. For graduate school I went to Golden Gate University where I completed an MBA in arts management. My first arts-job was a paid internship at the Scottsdale Center for the Arts, and from there went to Pepperdine.
How would you describe the department culture at CFA?
Healthy ambition. We wanted the arts to matter to our school. Proud to say it became really integral to creating a distinctive campus experience for students, faculty and staff. We also had a strong sense of stewardship to maximize the use of the venues and benefit to the school and public.
What are some of your proudest accomplishments during your time working at CFA (new initiatives you created, financial milestones, etc.)?
In the early 1980's HBO and Showtime both broadcast live theater. We were the West Coast hub for both networks, and students were deeply involved working PA's and technicians with top tier Broadway designers, directors and performers. Helping to launch the Edinburgh program. Making Songfest a legacy event from a modest start with one night at Elkins Auditorium. I worked with Patrick Stewart on a number of one man shows that he played at Smothers Theatre, one of which, A Christmas Carol, he took to Broadway annually for many years.
What is your favorite artist/production/exhibition you saw at Pepperdine? Have you been back to visit campus or see a show?
Definitely John Raitt, who the recital hall is named in honor of. A true Broadway legend. He not only did concerts, but starred in Man of La Mancha with a cast of students. Also proud of the inaugural Wayne Thiebaud exhibition that we hosted as part of the launch of the Weisman Museum. We lived in one of the original 48 faculty condos, and I was the first treasurer, so we try to visit Pepperdine at least once a year to see many of our friends who still reside on campus.

What have you done since moving on from Pepperdine? Have you kept in touch with anyone from CFA/Pepperdine?
From Pepperdine we moved to Denver where I ran the Arvada Center for the Arts and Humanities. We went to Green Bay Wisconsin where I ran the Weidner Center for the Arts. For the last 17 years I've been CEO of Blumenthal Performing Arts in Charlotte. Chris and Sandy Stivers remain close friends. Marnie Mitze, who succeeded me, and her husband Tom, were dear friends even before they came to Pepperdine and remain so.
Why do you think the arts are important? What value do they provide to the culture?
Nothing provides insight into ourselves and others like the arts. The chance to experience it with others, live, is also really important in this digital age. The arts are also a great connector that can overcome differences of all kinds. One of goals in creating the CFA was building a bridge to people in Malibu. At that time, most residents weren't keen about the campus being there, and the arts provided a crucial link between the school and residents.
How have you been keeping yourself entertained during quarantine?
Sadly I've been busier than ever. I met with a group of Pepperdine students in March at the Broadway League in New York just before things went crazy. From there my wife and I flew to the UK for opening of a musical version of Back to the Future that we're investors in. Upon returning I tested positive for the virus and my wife had it as well.
Our six theaters have been dark since mid-March and nearly all of our 110 full-time staff have been working remotely. Because of my leadership in the Broadway industry, I serve on four crisis task force groups, and have a pivotal role in trying to restart Broadway national touring. I co-chair NC Live, which are the major venues in North Carolina who are working with government leaders to try and establish protocols that will all us to begin to reopen. I'm working more than ever, but sadly its less enjoyable. I typically go to 350-plus performances/workshops a year, so Zoom meetings are a sad substitute and I can't wait to have this behind us.
Did you have any additional thoughts about your time at Pepperdine?
I will always be grateful for my Pepperdine experience as both a student and staff member. Even when we had no facilities, we were given tremendous opportunities to innovate and create. The resourcefulness nurtured in those student years really stuck with me.
To learn more about the Center for the Arts, our current staff members, and for updates on our 2020–2021 season, please visit our website or follow us on Facebookand Instagram.