Blast from the Past – Marnie Mitze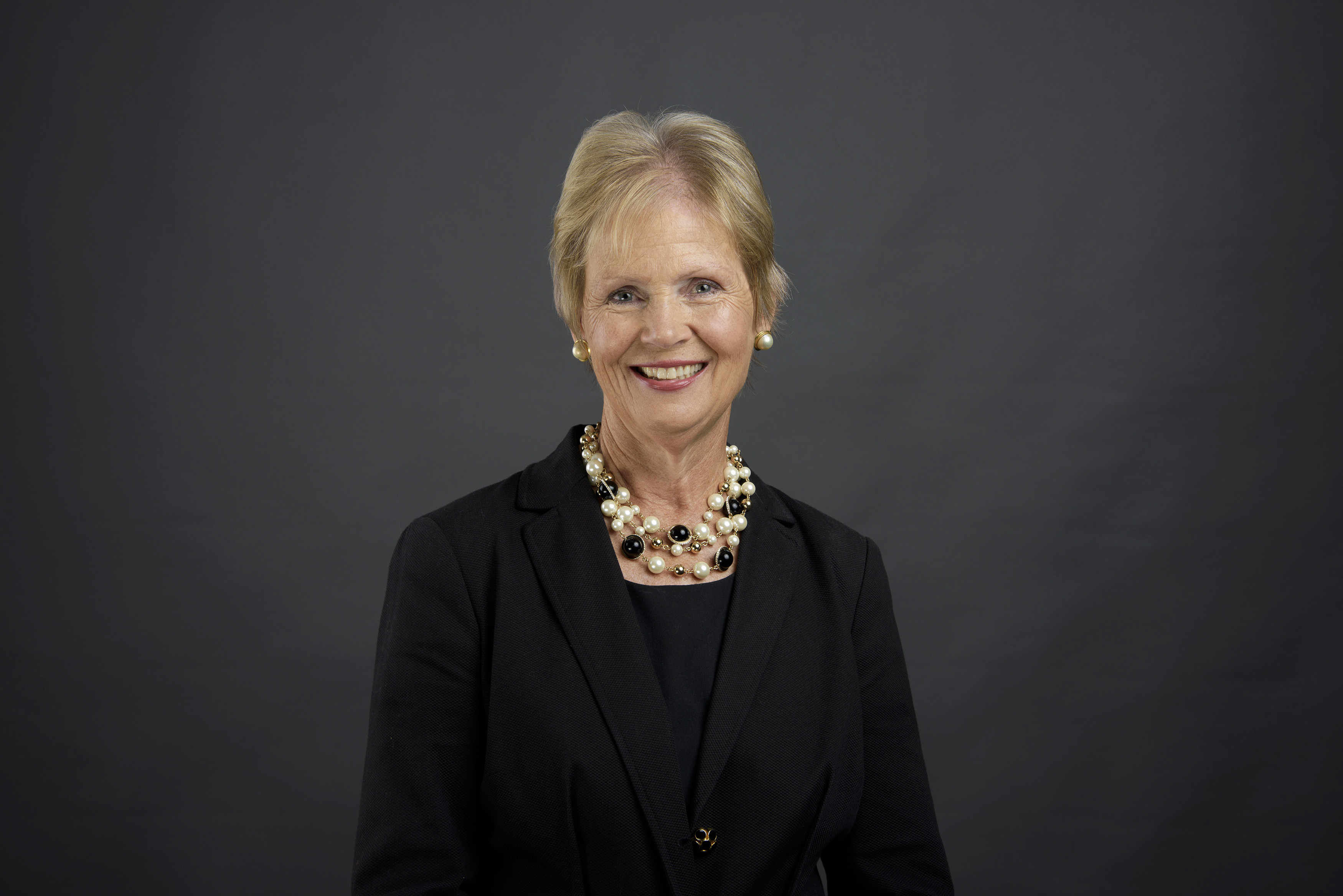 It's time for our new series, Blast from the Past! In this campaign, we'll be focusing on former CFA staff members who have had a profound impact on our department, and who have gone on to interesting and significant careers in the arts community.
Marnie Mitze, Former Managing Director
When did you work for Center for the Arts? What was your role while you were there? Who were your co-workers at the time?
I worked at the Center for the Arts from 1992–2007 as Managing Director and then served as Chief of Staff for former Pepperdine University President Andrew K. Benton from 2007–2019.
When I started as Managing Director, the Arts Center had just opened to include the Frederick R. Weisman Museum of Art, Raitt Recital Hall, and the Lindhurst Theatre. Nora Halpern was the inaugural Director of the Weisman Museum, and both Stewart O'Rourke and Rick Aglietti were on staff. Shawn Eisner served as Box Office/Front of House Manager, David Barber was Production Manager, and Kermit Heckert served as Technical Director.
Please describe your arts background (education, prior arts-related jobs, etc.).
I have my bachelors and masters degree in piano performance but knew that I did not want to be a performer. When I began my career back in the 1980s there were only two arts management programs in existence. I put my own arts management program together taking a few business classes on the side and simply working in as many offices as I could to learn how management works. I began my career at the Longy School of Music in Cambridge Massachusetts working with the Polish violinist Roman Totenberg. I have worked everyday since and loved every moment.
How would you describe the department culture at CFA?
Passionate and committed and saving all the "drama" for onstage.
What are some of your proudest accomplishments during your time working at CFA (new initiatives you created, financial milestones, etc.)?
The first was hiring Michael Zakian and the next was hiring Rebecca Carson—an organization is only as good as its people. With the support of Dorothy Stotsenberg we started the recital series in Raitt Recital Hall, and back during my very first days we created ARTSReach. I also was thrilled to work with Christopher Parkening to develop the first Parkening International Classical Guitar Competition.
We enjoyed a few robust years of fundraising with our Arts Guild when record producer David Foster hosted us for special dinners and music concerts (Josh Groban was there when no one knew his name!) on his tennis court here in Malibu. Those galas were a lot of work but magical evenings that I doubt we could ever replicate again.
What is your favorite artist/production/exhibition you saw at Pepperdine? Have you been back to visit campus or see a show?
The Agnes Pelton exhibit was transformative to me as Michael Zakian taught me how to look at art through this exhibition. I also remember the wonderful concerts we had with Dave Brubeck and his quartet... particularly his concert scheduled just a few days after the 9/11 tragedy. It was such a healing moment for all of us to be together in Smothers Theatre for an afternoon of great music.
What have you done since moving on from Pepperdine? Have you kept in touch with anyone from CFA/Pepperdine?
Well, I retired from my position as Vice President and Chief of Staff at Pepperdine in July 2019 and soon thereafter flunked retirement. A job as executive director of the Palm Springs Friends of Philharmonic came along and I jumped in. We present a series of orchestral concerts at the McCallum Theatre in Palm Desert including orchestras like Israel Philharmonic, L.A. Philharmonic, Chicago Symphony, Royal Philharmonic, etc. I couldn't be happier working again in my classical music roots. And I will always stay in touch with the Arts Center. Its programs and its people will always be part of my DNA. I am very proud of what you all do for our campus and community.
Why do you think the arts are important? What value do they provide to the culture?
The arts are a measure of civilization—they speak to us in ways that words cannot and touch us in powerful ways. Our world can use more of this these days.
How have you been keeping yourself entertained during quarantine?
I have been working remotely and listening to lots of classical music. I am also working on my golf game!
For more information about Marnie's tenure with the Center for the Arts, please check out this Pepperdine Magazine article[BROKEN LINK].
To learn more about the Center for the Arts, our current staff members, and for updates on our 2020–2021 season, please visit our website or follow us on Facebookand Instagram. For