Digital Resources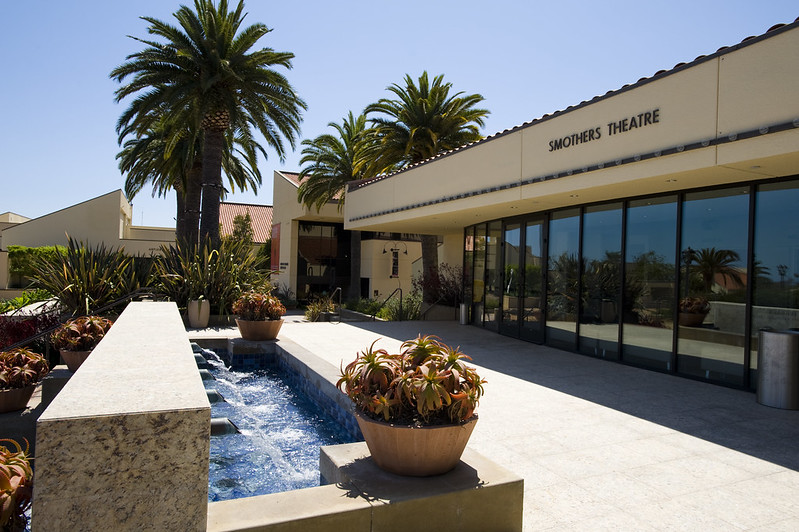 Although COVID-19 has temporarily shut our doors, we remain committed to bringing an innovative, unique, entertaining, and diverse program of exceptional performances and museum exhibitions to our audiences. We invite you to engage with the digital resources below to stay connected with our artists and with the Center for the Arts. In these challenging times, we all need the joy and wonder the arts give to us. We can't wait to welcome you back!
Director Selects
Our Managing Director Rebecca Carson picks her favorite artists from a variety of genres
Center for the Arts Staff Profiles
Profiles on the various staff members from Center for the Arts
Blast from the Past
Profiles on former CFA staff members who have had a profound impact on our department, and who have gone on to interesting and significant careers in the arts community.
Centered on the Arts Podcast
This podcast provides a behind-the-scenes look at the arts at Pepperdine University and feature interviews with current and former CFA staff members, student alumni, Fine Arts faculty, and guest artists. Topics of discussion will include CFA booking process, arranging exhibitions in the Weisman Museum, props and scenic design, and more, as well as an in-depth look at the upcoming 2020–2021 season.
Engagement and Performance Videos
For short student performances, backstage insights, and videos of the Weisman Museum of Art, visit our Vimeo page.
Facebook/Instagram
Be sure to check out our Facebook and Instagram pages for our ongoing social media campaigns, including #ThrowbackThursday, video projects, and more.